Gravel Ground Base Honeycomb Plastic Grid
JES-A3

385x438x38mm

HDPE

Green

170ton/sqm

-40℃ to 90℃

Private Driveways, Car Parking Areas, Golf Buggy Paths, Emergency Vehicle Access Lanes

4.6kg/sqm

Bundle or carton

8pcs/bundle, 1628sqm/40'HC

39259000



Product Details
Gravel Ground Base Honeycomb Plastic Grid Specification:
Item Code

JES-A3

Material

HDPE

Size(L x W x H)

385x438x38mm

Color

Green

Compressive Strength

170ton/sqm

Working Temperature

Dimensionally stable for -40

℃ to 90

℃

Weight

4.6kg/sqm

Afforests Rate

95%~100%

Porosity

90%

Anti HCL

According to GB4218-1984, 30%x24h, no visible change

Thermal Aging

According to GB/T 7141-1999, 70ICx24h, no visible change

Anti UV

According to GB/T18830, UPE>30 T(UVA)AV<5%, qualified

Anti NaOH

According to GB4218-1984, 40%x24h, no visible change

Packing

Bundle or Carton (or at your request), 8pcs=1bundle

MOQ

100sqm

Loading Capacity

1x20ft container

=

700sqm

; 1x40ft container=

1420sqm; 1x40HC Container=1628sqm

Lead Time

about 10 days for stock item;

about 20 days for items out of stock.
Plastic Grass Grid Application:
Grass driveways and grass shoulder
Overflow grass car parking lot
Fire truck access paths/ fire lanes
Emergency vehicle access roads through fields
Truck maintenance and equipment yards
Construction entrance soil stabilization
Feature and Benefits:
1). Manufactured from 100% recycled plastics, eco-friendly grass grids
2). Fast and easy to install, maintenance with low cost
3). Perfect greening, provides more than 95% grass area
4). High compressive strength and durable, the plastic grass grids is permanent and long lasting
5). Permeability drainage performance, high water culvert
6). Flag plug type overlap joint, very convenient, arbitrarily adjust expansion joint width to fit temperature change
7). Anti-UV, resistance to acid and alkali corrosion, anti-wear and pressure
8). Grass grids has an open cell structure allowing unrestricted healthy grass root growth
9. Allows grass grid to grow with easy and binds firmly
Honeycomb Plastic Grid is one of the the most commonly used type of grid system today. Honeycomb Plastic Grid is made from 100% recycled materials to help increase our environment's safety. They are mainly used for not only paver applications but also used to protect driveways and prevent erosion. Plastic Grass Grid can be customized in size requirements to suit the needs of your application. At the same time, they are also very flexible and allow underlying soil to breathe.
Honeycomb Plastic Grid is best solution for grid system, the plastic system is lightweight and easy to install. And the pavers can be sit directly on top of the system to provide structure and support. This system is also allows grass to growth through the grids.
Honeycomb Plastic Grid Instruction: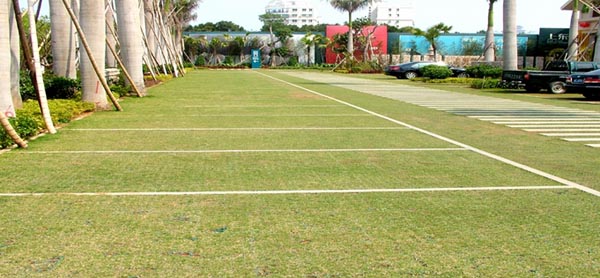 Leiyuan Plastic Grass Grid: High Strength, Long Life Service !
PreviousHDPE Recycled Paving Grass Grids for Gravel
NextOverflow Parking Plastic Grass Paver
Related Products