Underground Stormwater Storage Plastic Soakaway Crate
LY-M6841

640*450*410mm

PP

Black or Blue

25-40tons/sqm

-30℃ to +120 ℃

Road Drainage, Residential Area, Car Parking Lot, Golf Course etc

8kg/module

680*410mm 8pcs/bundle;450*410mm 10pcs/bundle

90CBM/20'GP;189CBM/40'GP;216CBM/40'HQ

3925900



Product Details
Underground Stormwater Storage Plastic Soakaway Crate are specially manufactured, modular cells that provide lots of space (void space, as it's termed) within a cheap, lightweight structure that is capable of supporting quite significant loads when buried. Some cells can be placed beneath pavements and are strong enough to carry both foot and low-speed vehicular traffic - this is often the basis of Permeable Pavements
PRODUCT SPECIFICATION: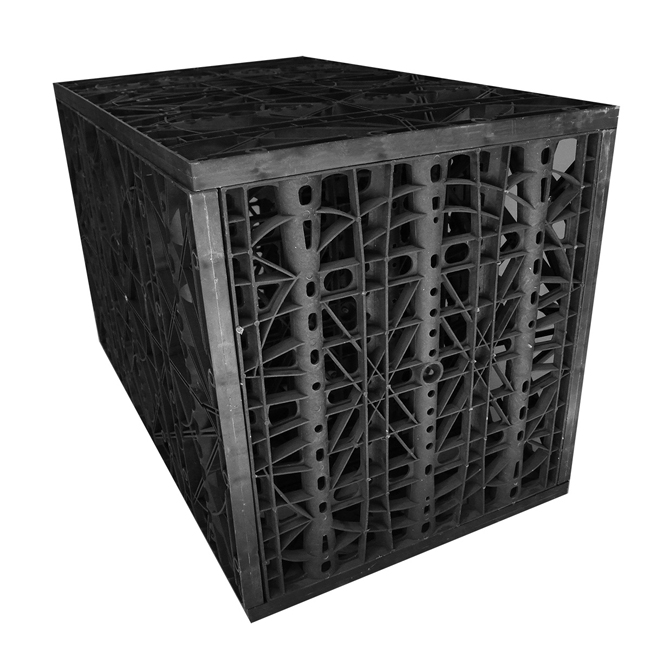 Dimensions

Modular

(Units)

Width

(mm)

Width

(inches)

Length

(mm)

Length

(inches)

Height

(mm)

Height

(inches)

Single(1)

410

16.1

680

26.8

450

17.7

Double(2)

410

16.1

680

26.8

880

34.6

Triple(3)

410

16.1

680

26.8

1310

51.6

Quad(4)

410

16.1

680

26.8

1740

68.5

Pent(5)

410

16.1

680

26.8

2170

85.4
Details

Modular

(Units)

Tank

Vol.

(cf)

Storage

Vol.

(cf)

#Large Plates

#Small Plates

Weight

(lbs)

Single(1)

4.43

4.21

4

5

17.35

Double(2)

8.50

8.07

7

10

32.13

Triple(3)

12.89

12.25

10

15

46.91

Quad(4)

17.13

16.28

13

20

61.69

Pent(5)

21.36

20.29

16

25

76.47
Products Picture

Single (1)

Double (2)

Triple (3)

Quad (4)

Pent (5)
Specifications

Item

Description

Value

Unit

Void Area

Area available for water storage vs. that made up of plastic

95

%

Surface Area Void

Open area where water may percolate into or out of the unit

95

%

Rib Thickness

Thickness of load-bearing members

0.8(20)

Inch(mm)

Unit Weight

Weight of plastic per cubic foot of tank

3.60

Lbs/cf

Service Crush Strength

Operating temperatures where unit can be expected to perform adequately

-30 to 197

Degrees Fahrenheit

Unconfined Crush Strength

Using a full-size load plate that completely covers the top of the unit determines the pressure required to crush the entire unit

37.0

psi

Recycled Content

Percentage of product made from Recycled Polypropylene

80.0

%

90 Days Creep Testing

Used to determine the Load Applied Initiated & Sustained

long-term performance Creep Sustained After 90 Days

of the system Creep Sustained After 90 Days

*Double Module Tested Projected Creep 50 years

14.12

0.13

0.31

0.81

psi

Inches

%

%
TECHINICAL TEST DATA(TRI TEST)
Leiyuan Modular Water Storage Tanks can support vehicle loading up to AASHTO HS-20 rating of 32,000lbs loads with safety factors well above AASHTO requirement. Read on and we'll explain how to handles heavy loads, and why it will work under HS-20 loads for your project.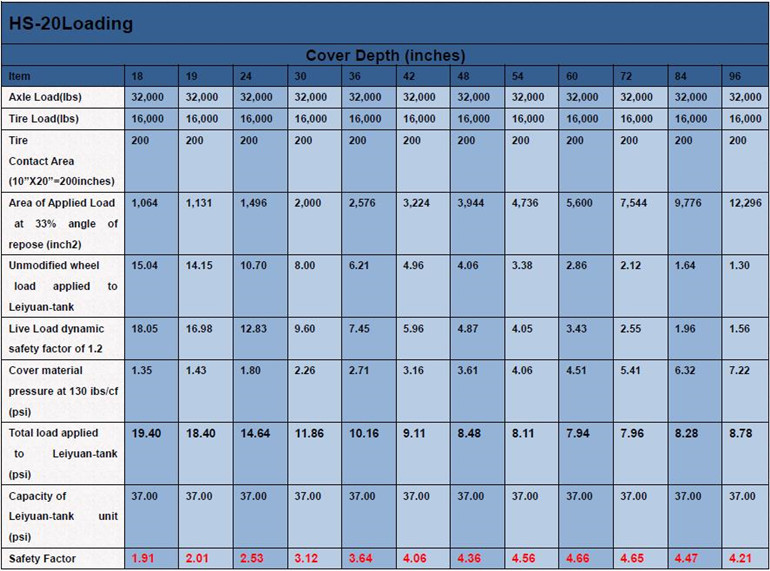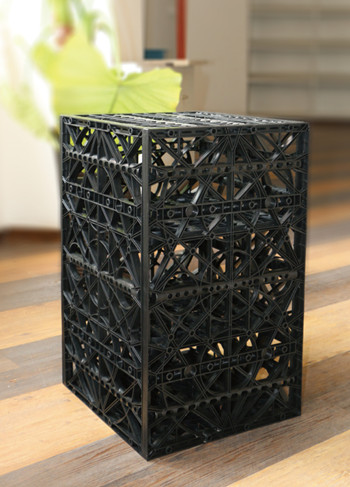 PRINCIPLE:
The first step is to collect the rainwater according to the requirements, and then processing the collected rainwater to achieve compliance with the design using of the standard rainwater harvesting system. At present the sytem is mostly consist of abandoned flow filtration system, storage system and purification system.
FUNCTION
The function of Leiyuan rainwater collection system has two aspects, one is the collection of rainwater and the other one is the reuse of the rainwater. There are five steps, that is collection, transporation, purification, storage and reuse. With these steps we can supply the water in landscape, underground water with the rain water, in this way we can make the full use of the water resource. The advantages of the measures are in many aspects including the reduction of the flood, the reduction pollution of rainwater on the ground, the improvement of the ecological environment. The authorities can design pavement, architecture, pool and street to collect rainwater and reuse it in the landscape.
APPLICATION
The rainwater harvesting module system is mainly used in the storage and reuses of rainwater, such as the drainage along the street, roof garden, parkland, water filtration system, residential area, city road drainage construction, sport field system, the landscape and so on.
ADVANTAGE
-Interconnecting Units -Light weight and high strength
-Cost effective and eco-friendly -Resistant to acid and alkali
-High capacity and high stability -Strong structural design
-Straightforward installation -Increased Infiltration and Exfiltration
PROJECT
-Urban Complex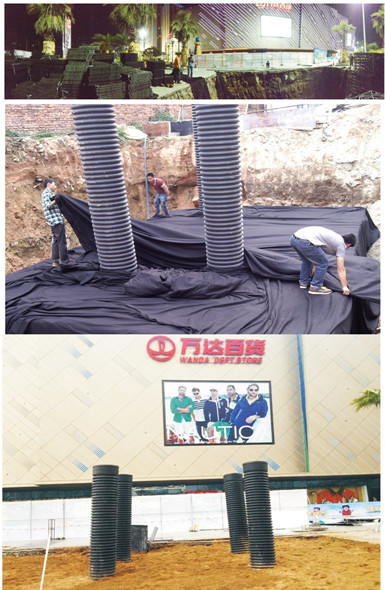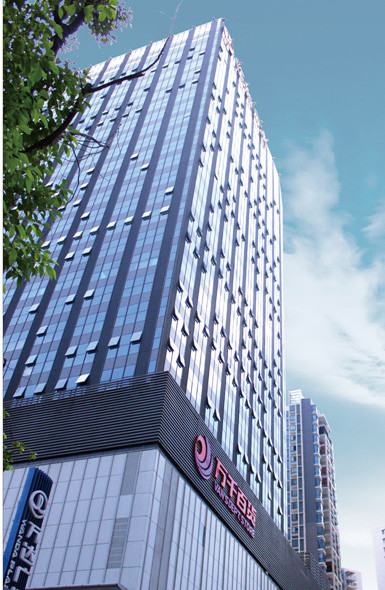 Park and Municipal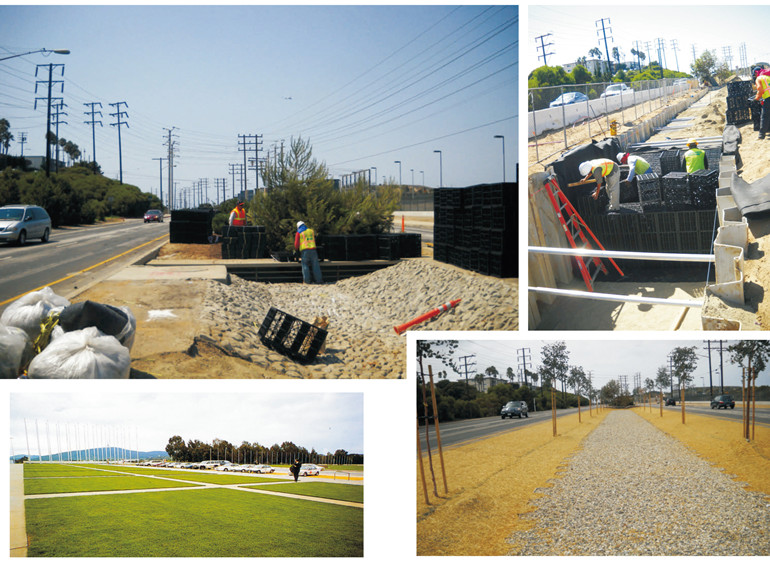 Industrial Park/CBD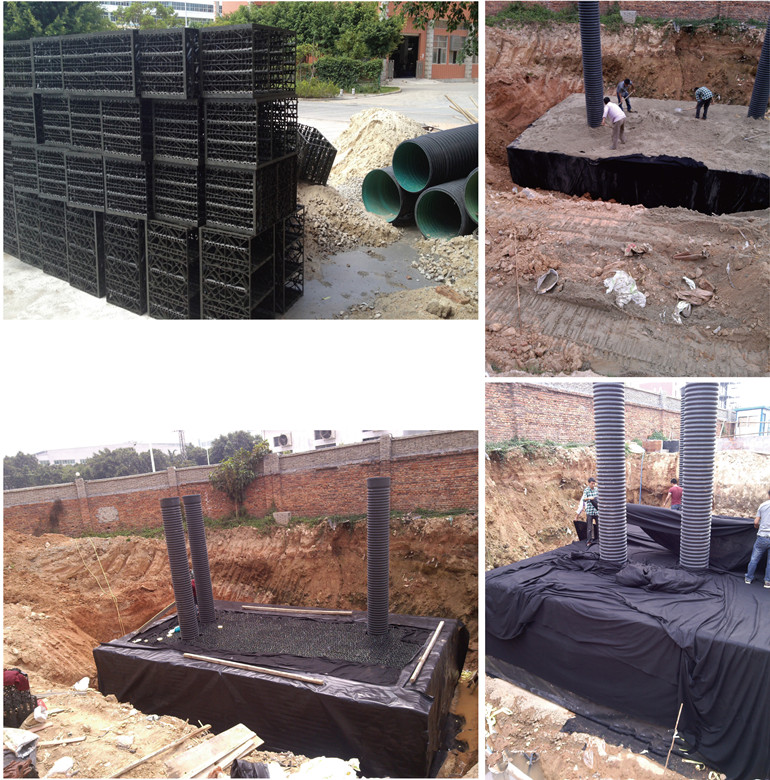 School/Hopspital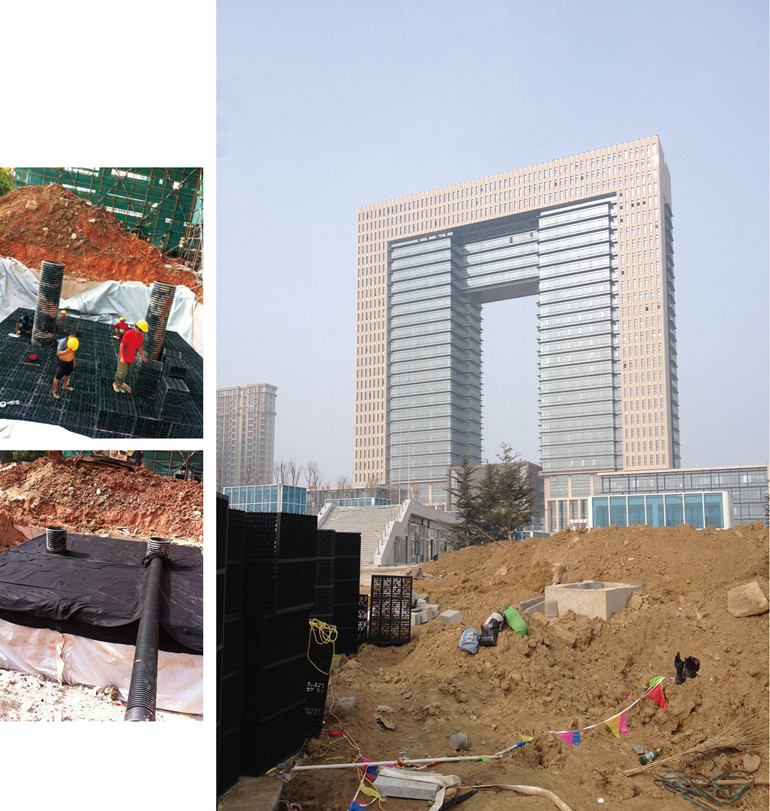 FACTORY
PRODUCTION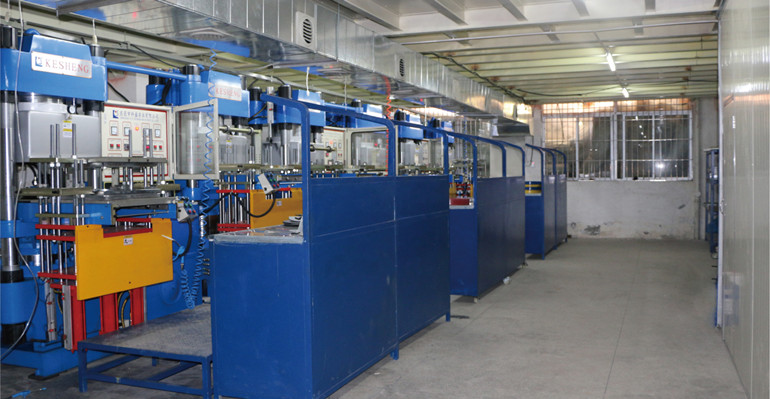 WAREHOUSE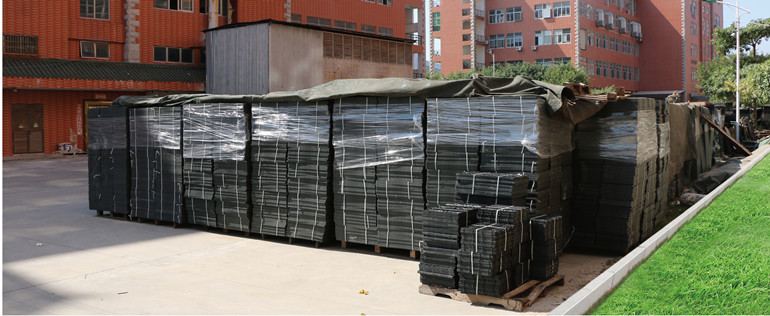 PACKING & LOADING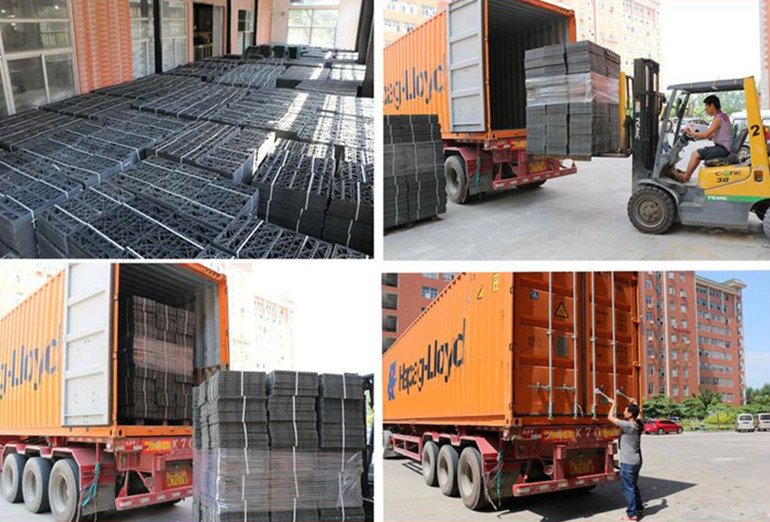 PreviousSustainable Drainage Rainwater Soakaway Modules
NextRainwater Harvesting Modular Water Storage Tanks AASHTO H-2O Certified
Related Products