Unlock the Secrets of Garden Beautification with Plastic Landscape Edging
2023-11-01
Transforming an ordinary outdoor space into a breathtaking garden sanctuary is an art, and at LEIYUAN Greening Solution, we provide the perfect tools to achieve this. Our Plastic Landscape Edging is not just a product; it's a comprehensive solution for homeowners and landscapers aiming to create a pristine, well-defined outdoor environment. With approximately 800 words, this article will delve into the numerous benefits, versatile applications, and easy installation of our premium Plastic Landscape Edging, and why it stands out as the best choice for your gardening needs.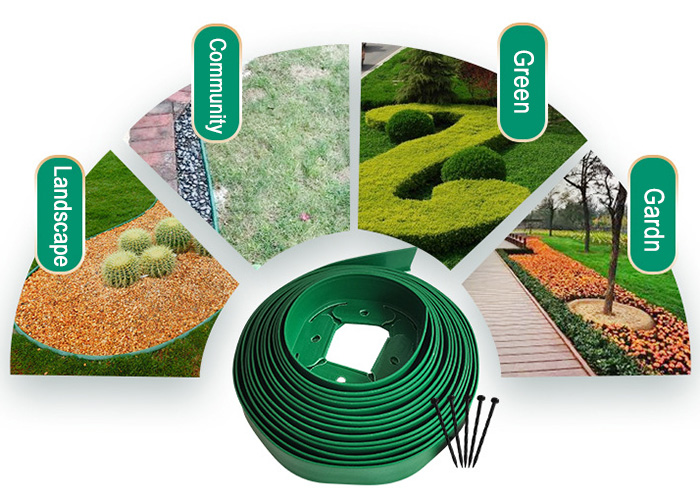 Introduction to the Versatility of Plastic Landscape Edging
Gardens are personal retreats, and every detail matters. That's where our Plastic Landscape Edging comes into play. This innovative product is designed to cater to various landscaping needs, ensuring flexibility, durability, and aesthetic appeal. Whether you're dealing with intricate garden paths, lush flower beds, or neatly trimmed lawns, our edging solutions provide the perfect finishing touch.
The Aesthetic and Practical Benefits
Our Plastic Landscape Edging is more than just a visual enhancer; it serves multiple practical purposes. It acts as a barrier, preventing grass from spreading into flower beds, and keeps mulch in place, ensuring a neat and tidy garden all year round. The aesthetic value cannot be overstated, as it adds a sleek, professional look to any outdoor space, effortlessly elevating the overall garden design.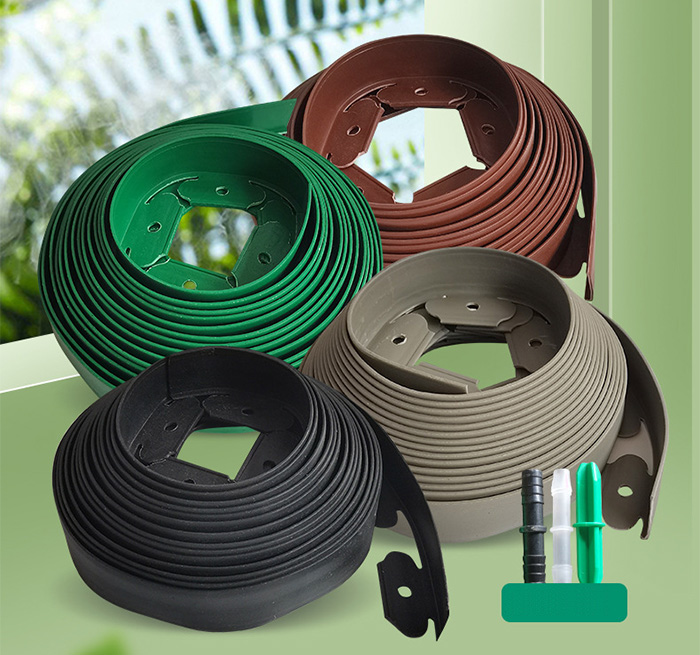 Durability and Weather Resistance
When it comes to landscaping products, durability is key. Our Plastic Landscape Edging is manufactured from high-quality materials, ensuring resistance to weathering, decay, and pest infestations. Unlike wood or metal alternatives, our plastic edging won't rot, rust, or degrade over time, providing a long-lasting solution for your garden.
Ease of Installation and Maintenance
One of the standout features of our Plastic Landscape Edging is its ease of installation. Homeowners and professionals alike can quickly and efficiently install the edging with minimal tools required. Maintenance is just as straightforward, often only requiring a quick rinse with water to remove dirt or debris, saving you time and effort in garden upkeep.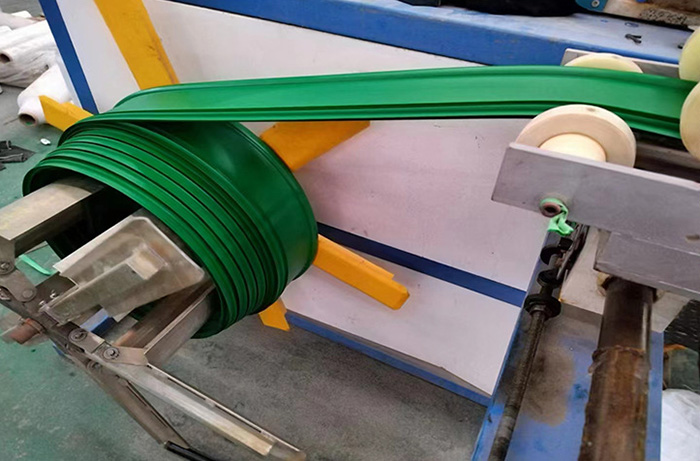 Enhancing Garden Creativity
With products like our Flexible Black Landscape Lawn Edging and Lawn Plastic Garden Edging Border, the possibilities for creative garden design are endless. These options allow for personalized garden borders, adding a unique touch to your outdoor space. Whether you prefer sleek and simple or intricate and bold, our range of edging products supports all design visions.
Commitment to Sustainability
At LEIYUAN Greening Solution, we are dedicated to contributing to a greener planet. Our Plastic Landscape Edging is made from recyclable materials, aligning with modern environmental conservation efforts. By choosing our products, you are opting for a sustainable gardening solution, further enhancing the beauty of your outdoor space.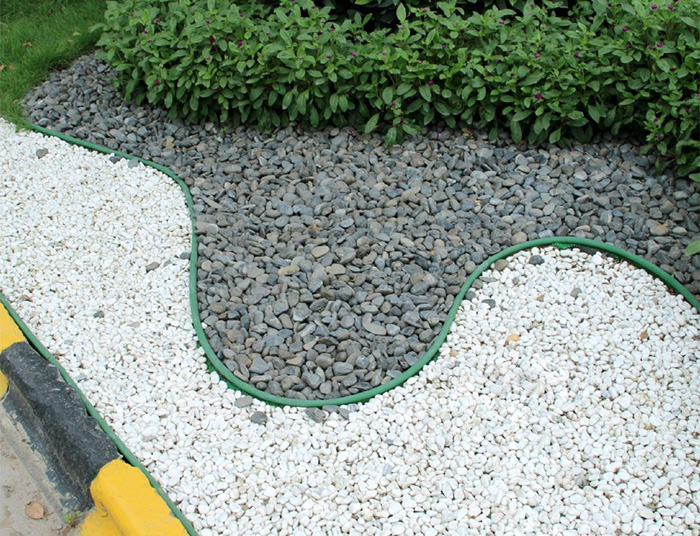 Tailored Solutions and Expert Support
Every garden is unique, and we understand the importance of providing tailored solutions to meet individual needs. Our team of experts is always ready to offer advice and support, ensuring you select the perfect Plastic Landscape Edging for your project. From product selection to installation tips, we are here to assist every step of the way.
Elevate Your Outdoor Space Today
Transform your garden into a stunning outdoor retreat with our Plastic Landscape Edging. Visit product page to browse our extensive product range and discover the perfect edging solution for your garden. For personalized assistance and expert advice, contact our dedicated team today. Elevate your outdoor space and create the garden of your dreams with LEIYUAN Greening Solution.
PreviousEnhancing Equestrian Grounds - Ultimate Reinforcement and Drainage System
NextHoensoey Cells vs. Other Stormwater Modules Geocellulars: The Clear Choice for Superior Performance