Water Recycling Harvesting Systems
RH-J

640*450*410mm

PP

Black

25tons/sqm

-30℃ to +120 ℃

Road Drainage, Residential Area, Car Parking Lot, Golf Course etc

8kg/module

680*410mm 8pcs/bundle;450*410mm 10pcs/bundle

90CBM/20'GP;189CBM/40'GP;216CBM/40'HQ

3925900



Product Details
Let Every Drop of Rainwater Full Play Its Value
Water Recycling Harvesting Systems Specification:
Product Name

Water Recycling Harvesting

Material

PP

Place of Origin

Fujian, China

Color

Black

Dimension

L680*W450*H410mm

Total Volume

0.125 CBM/module

Weight

8kg/module

Working Temperature

From -30℃ to +120℃

Pressure Strength

25tons/sqm

HS Code

3925900

Feature

Interconnecting Units

Light weight and high strength

Cost effective and eco-friendly

Resistant to acid and alkali

High capacity and high stability

95% void ratio

Space saving

Strong structural design

Straightforward installation

High working efficiency

25 tons/sqm of pressure capability

More than 50 years working life

Application

Roof Garden

Road Drainage

Water Filtration System

Car Parking Lot

Residential Area

Parkland

Sports Field System

Golf Course

Certificate

ISO9001:2008

Water Recycling Harvesting System Benefits:
1. Harvest rainwater
2. Reduce polluted storm water runoff
3. Protect natural bush lands and creeks
4. Provide and ecologically sustainable storm water system
5. Quick Installation – Reduce site access delays
6. Lightweight – No cranes or lifting equipment required
7. Strong structural design – Designed for car loading
8. Modular – Easily create any shape and size to suite site requirements
9. Maintenance Free Tank – All debris and sediment is removed by pr-filtration
10. Determinate Volume- 95% internal void area
11. Cost Effective – Reduces excavation and disposal by two thirds compared with conventional soak wells.
12. High Infiltration – 90% void surface area
13. Easily Transportable

Water Collection Tanks Detail Pictures: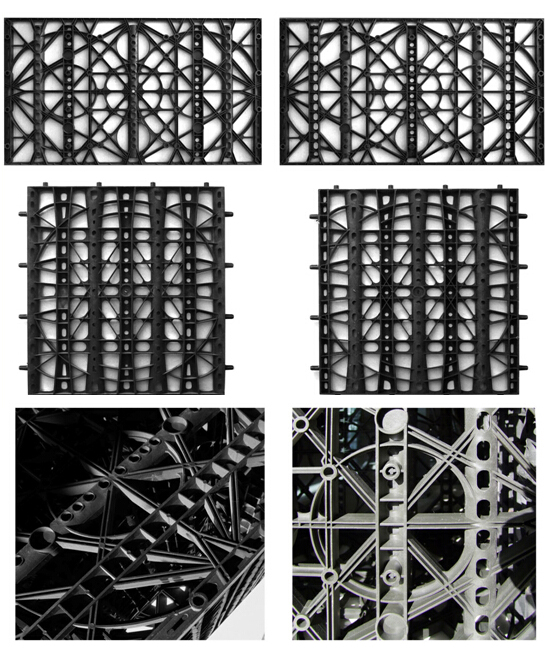 Packing Details:
680*410mm --8pcs/bundle; 450*410mm --10pcs/bundle
90CBM/20'GP; 189CBM/40'GP; 216CBM/40'HQ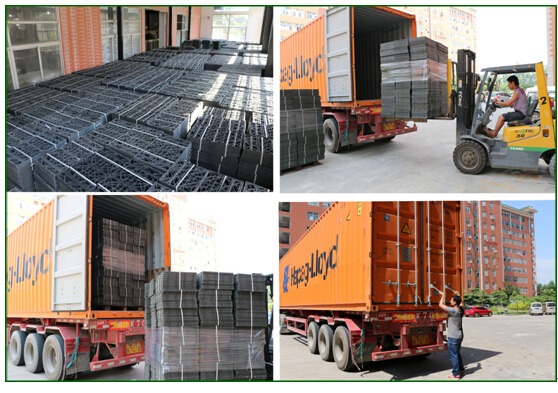 Brief Introduction about Water Tanks:
Water Collection Tanks means the entire process of rainwater collecting. It is becoming increasingly obvious to most governments around the world that the cost of providing a usable water supply is increasing rapidly. Decaying infrastructure and storm water system pollution is not only contaminating ecosystems but this valuable source of water is literally going down the drain. A solution for this problem is Rainwater harvesting, it is the process of collecting, storing, and distributing rainwater from the roof for use in and around the home or office.
Leiyuan Underground Water Tank designed with scientific structure and manufactured using recycled material. It is a lightweight structural component developed through years of research & development. Pressure strength per square meter is 25tons. Plastic modular is ideal for the construction infiltration tanks, re-use tanks, sub surface channels and lightweight void spaces for rooftop gardens, parkland, parking lot, road etc. We are able to produce higher pressure strength products according to customers' specification.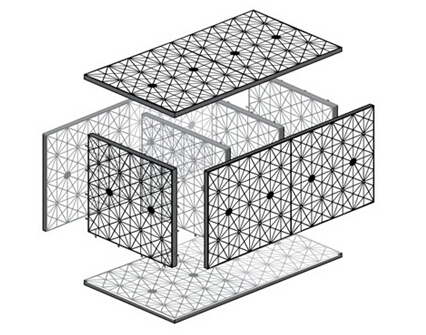 Project Picture: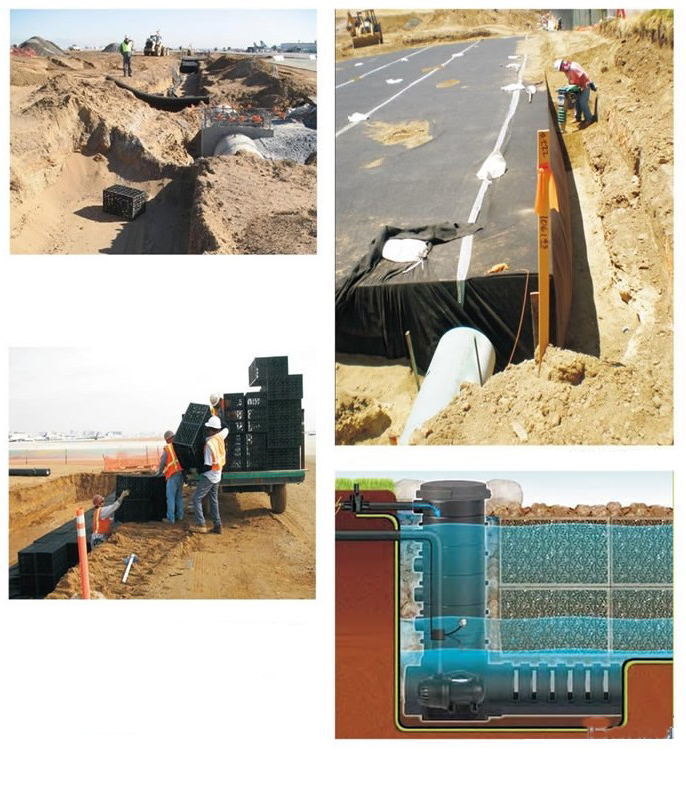 PreviousPP Underground Rain Water Harvesting Module
NextUnderground Water Collection Tanks
Related Products