Permanent Drainage Plastic Hoof Grid
LY950A

333x333x50mm

High Quality HDPE

Black

More than 250tons/m2 after filled

-40 to 120 degree Celsius

Riding Arenas, Paddocks, Open Stables, Gateways, Lunging Arenas, Round Pens, Paddock Approaches, Pathways and Drives, Under Sheds

680g/pc

9pcs/bundle



Product Details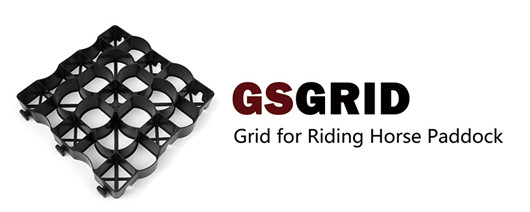 Paddock Grids Recruit Global Distributors NOW!
GSGRID made of extremely durable and high-quality plastics, it is environmentally friendly and, thanks to its elasticity and excellent grip properties, offers the highest degree of riding comfort while treating the tendons and joints of your horses particularly gently.
Before using GSGRID, the uneven ground makes the horse easily fall, the rider and horse easily get injured; also if it rains, the horse's hoof has sticky soil, it will be dirty.
After using GSGRID, the ground is flat and clean, horse and rider can be very safe and full of joy.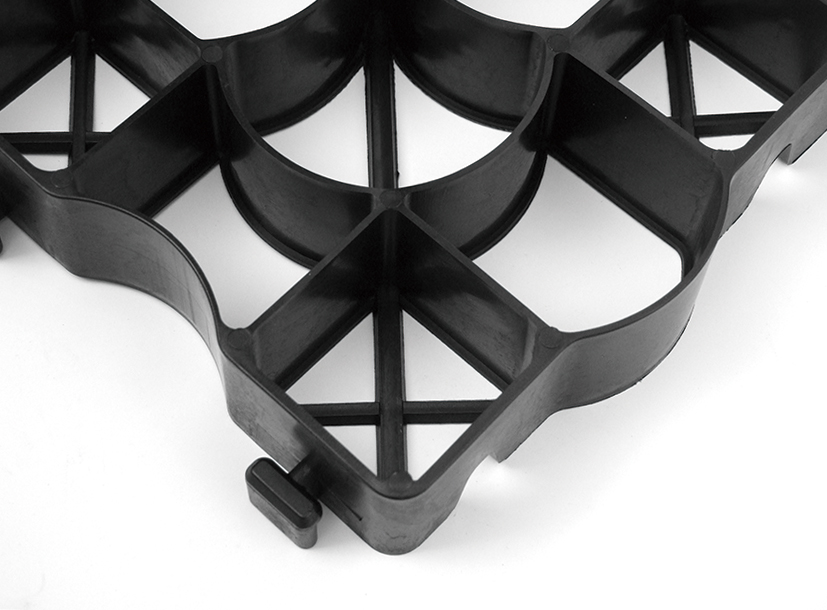 PERMANENT DRAINAGE PLASTIC HOOF GRID

Individual Feature: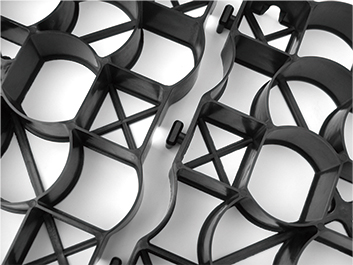 1.Safety and compact lock forms a large mesh structure.
2.The edge double reinforcement, reliable and practical, provides support for each other.
3.It can be packed by 9pcs in one go, convenient for construction site installing.
Item No.: LY950A, LY950B
Size: 333x333x50mm
Material: High Quality HDPE
Weight: 680g/pc
Packing: 9pcs/bundle
Working life: more than 10 years.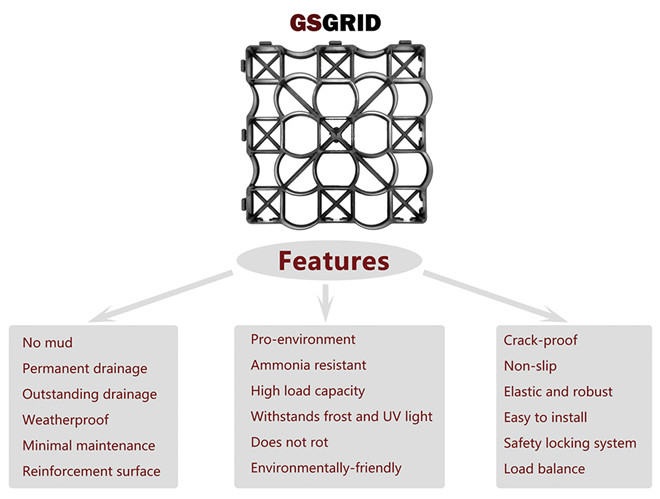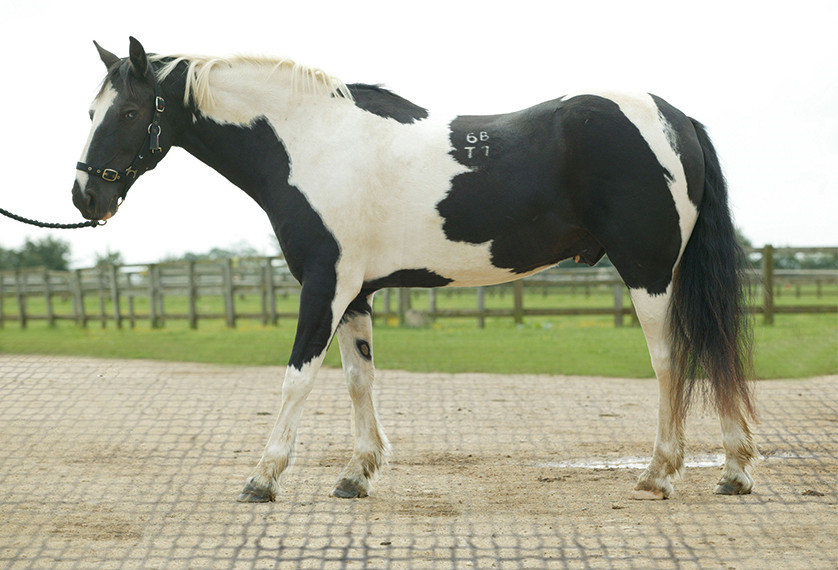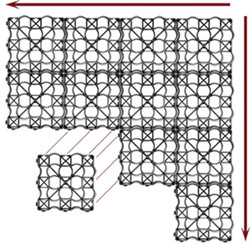 Application Process
1-Clean basic level
2-Plan direction
3-Start installation
4-Fill sand(finished)
5-Plant turf(if necessary)
Note: Linked direction to be consistent with paving direction


Complete the installation with two simple steps, a skilled worker can install 400 square meters a day!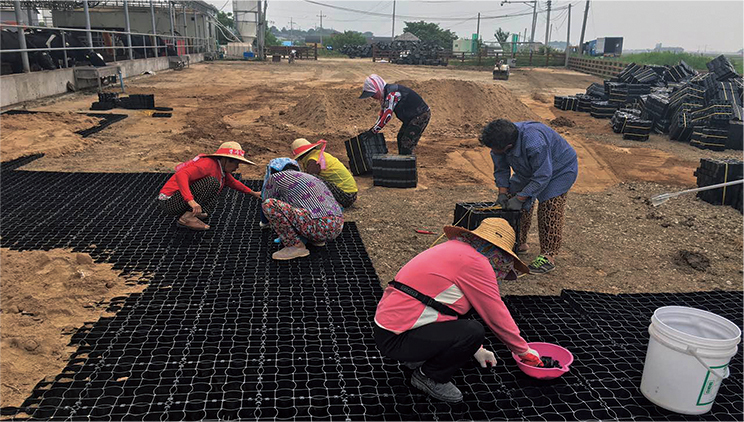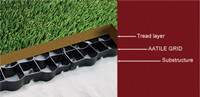 GSAATILEGRID application of grass
Reinforce ground surface or turf
Prevent soil loss
Close contact between plant roots and soil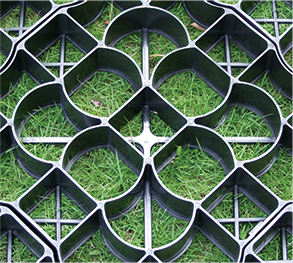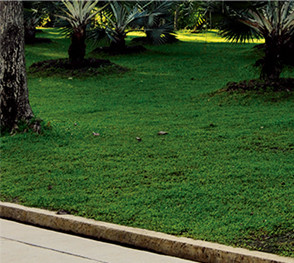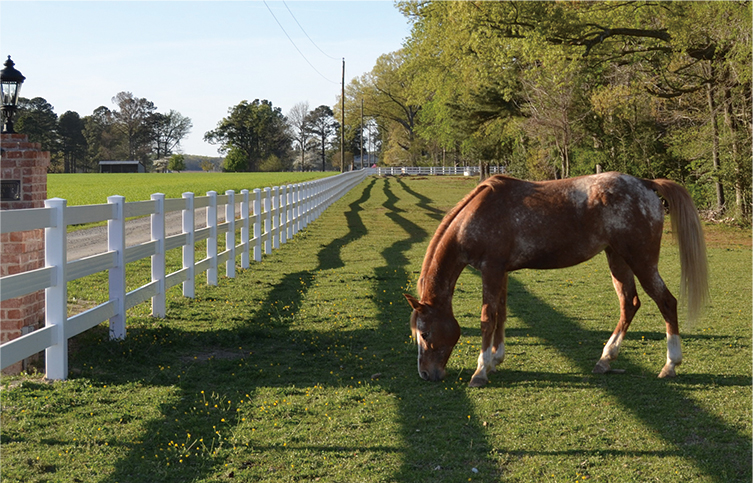 GSGRIDs protect the ground surface flat solid. Fix it once with GSGRID you'll solve muddy paddocks problem permanent. It provides usable outside or inside footing whole year come rain or shine, you'll forget muddy problem and retire for life from paddock improvement career.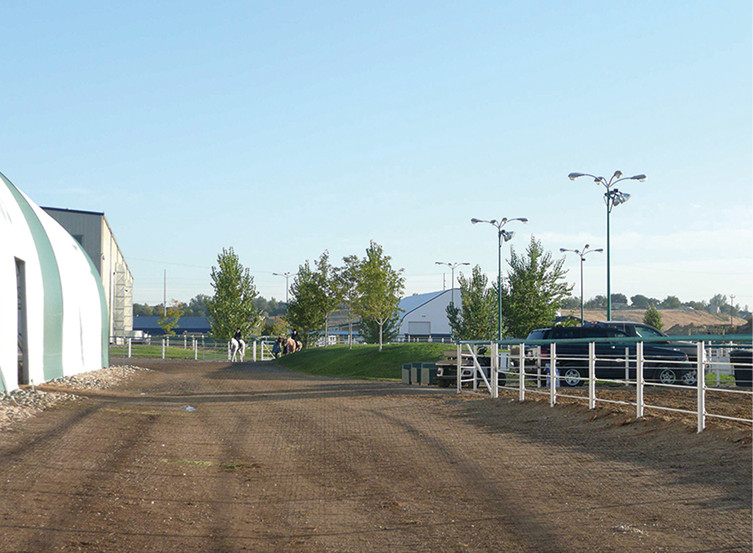 It's only 2/3 price of other commercial equestrian footing products which can instead of the "twelve inches of gravel" method permanently solve muddy paddock problems. Even could pave on walkways to protect perple's feet avoid stricky soil in constant rainfall. GSGRID is now suggested by the Conservation Office that no need annual removal and reapplication.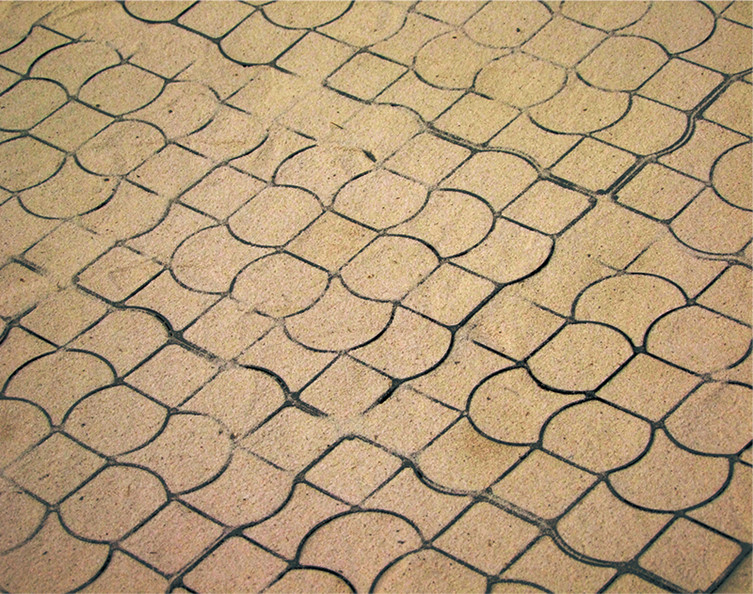 GSGrid is ideal surface in all-weather areas! The space inside individual cells excess water swiftly drained and prevent soil compaction in the tread layer. Riding arenas used as required during the wet seasons.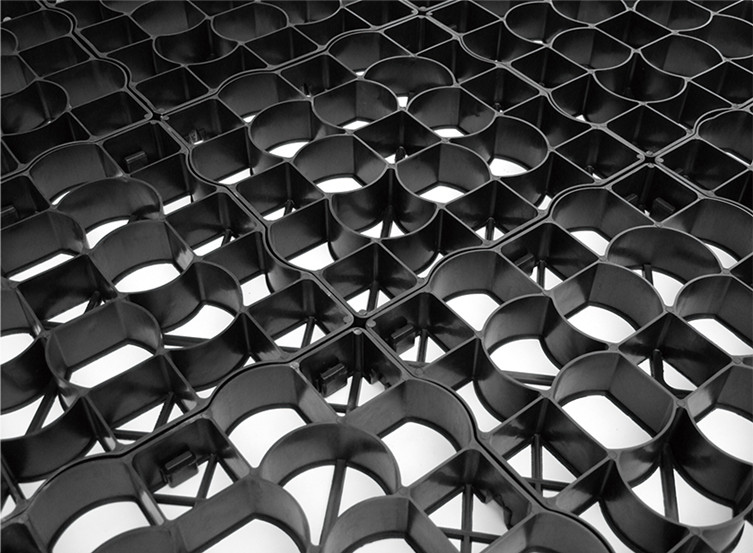 Area of Application:
Riding Arenas, Paddocks, Open Stables, Gateways, Lunging Arenas, Round Pens, Paddock Approaches, Pathways and Drives, Under Sheds.....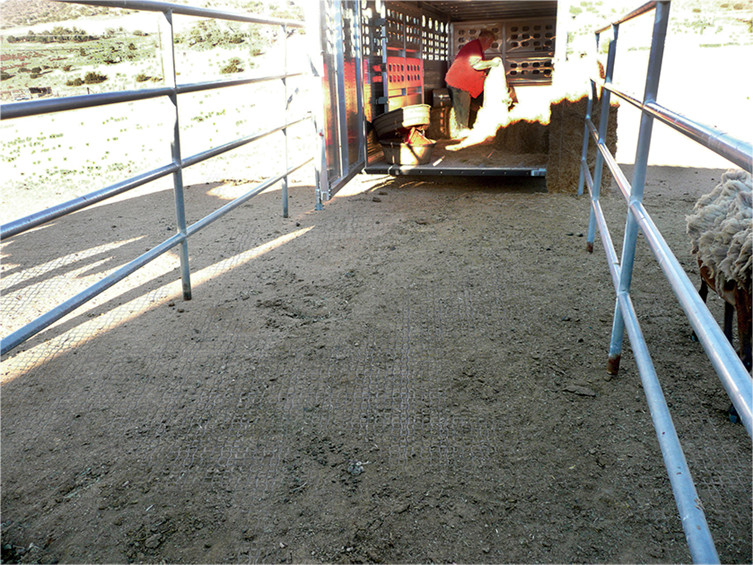 NextMud Flooring Reinforcement Horse Footing Paddock Grid
Related Products