Durable Plastic Swimming Pool Overflow Grating
LK-P25

250x20x25mm

HDPE

White

400 KN (41 ton/sqm)

-40℃ to 90℃

Swimming pool, pool site, basin, sauna bath room, guttery, ditch, landscape pool, anti-skid slot of drain etc.

150g/pc

45pcs/bundle, 0.6m3/bundle

3200sqm=1x20ft container

3925900



Product Details
Plastic Swimming Pool Overflow Grating Specification:
Item No.

LK-P25

Material

HDPE and flat steel (Outer plastic, inner steel)

Size

250x20x25mm

Other Available Size

200x20x20mm, 300x20x300mm

Color

White or Green (Other color can be customize)

Shape

One faucet or two faucet

Pressure Strength

400KN (41Ton/Sqm)

Unit Weight

150g/pc

Hardness

86

Water Drainage Rate

95%

Vertical Circulating Capacity

50cm3/s

Water Retention

3.5litre/m2

Elongation

9%

Tensile Strength

250MPa

Application

Swimming pool, pool site, basin, sauna bath room, guttery, ditch, landscape pool, anti-skid slot of drain etc.

Feature

Solid and Corrosion Resistant(Outer plastic plus inner steel);

Recoverable, recycle, classical environment protection material;

Environmental friendly, non-pollution, no toxic chemicals;

Easy installation and easy to clean and maintenance convenient;

Anti-slip and wear-resistant for long life;

Water-proof, weather resistance, flexible and strong arcing curves;

Ideal for overflow systems of swimming pool and spa;

Attractive, non-slip top surface;

Package
45pcs/bundle, 0.6m3/bundle

Introduction About Overflow Grating:
Overflow Grating uses high density polyethylene (HDPE) and flat steel as raw material. With high strength, corrosion resistance, fast drainage, easy installation feature, plastic overflow grating is the best solution for swimming pool and other grating. If combined with pebbles the overflow channel grating will have beautiful landscape and excellent drainage effect.
The most popular size of overflow pool grating, the 300mm wide product can be found in pools all across China. The modular design makes our overflow grating easy to install and maintenance.

Plastic Overflow Grating Main Material: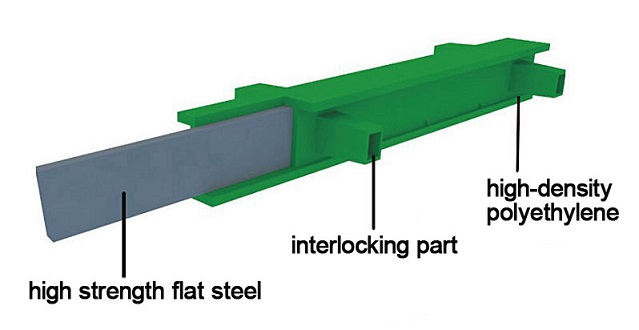 Overflow Grating Construction Section View: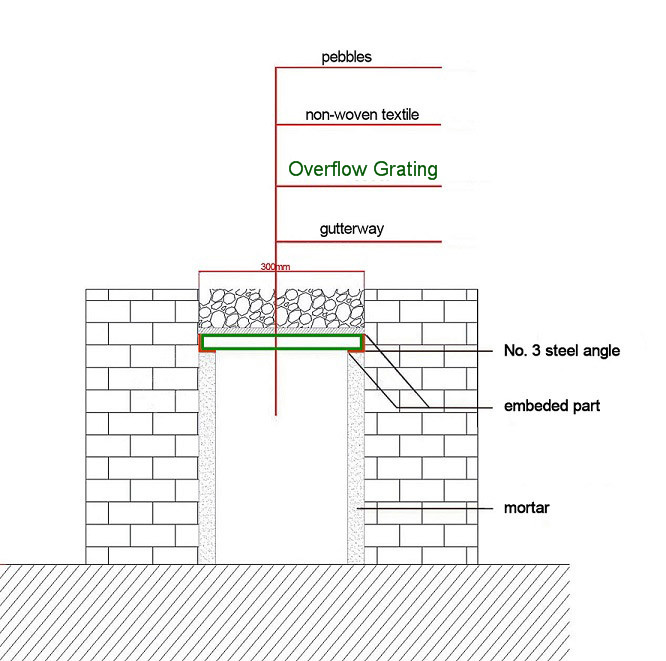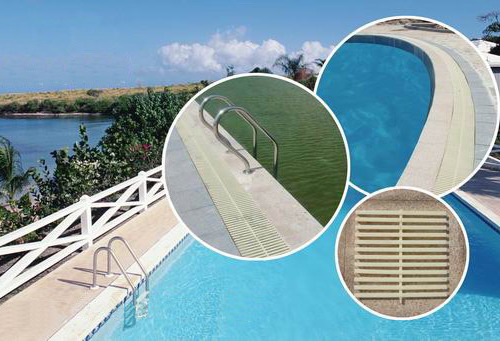 Reference:
More information about Plastic Overflor Grating, please refer: http://www.greengrassgrid.com/overflow-grating_c6
PreviousHDPE Drainage Overflow Pool Grating
Related Products