Grass Stone Separator Garden Border Root Resistant Edge
MZ-H90

2x90mm

PE

Green

400 KN (41 ton/sqm)

-40℃ to 90℃

Landscape, lawn, garden greening etc.

210g/m

Bundle

3925900



Product Details
Grass Stone Separator Garden Border Root Resistant Edge Specification:
| | |
| --- | --- |
| Item No. | MZ-H200 |
| Name | Landscaping Edging | Grass Separator | Garden Edging | Lawn Edge | Garden Border |
| Size | 2x90mm |
| Applications | Open a rip where you want to apply the tab, and remove all the grass. Place the tab on the vertical hole, leaving the cylindrical pair up, and a little above the ground, limiting grass or stones. |
| Application Instructions | For the attachment of the ends, cut about 2cm in-hand edge of the round so that it overlaps the tab allowing a tight seal prventing the roots to spread. The board can also be used to make drip irrigation as it is compatible with accessories that are ont the market. |

Root Resistant Edge Feature:
Corrugated on a roll
Variety design and good appearance
water and fire proof
Easy to install
Free maintenance
Durable, recyclable
Chemical and biological erosion resistance
A wide using temperature range
Long service life
High tensile strength
Excellent anti-tearing capability
Excellent waterproof and anti-seepage capability
Low coefficient of thermal expansion
High flexibility

Introduction about Roof Resistant Edge:
Roof Resistant Edge is made from new PE material. This kind of product is non-toxic and peculiar smell with high hardness, high toughness, resistance of high temperature, anti-oxidation, corrosion resistance and others characteristics. The role of root resistance layer is to isolation of plant roots so that all kinds of pants can grow better, preventing weeds rebirth, to reach simple and nice partition.
The Grass Stone Separator to be used in private or public gardens. It can reduce the cost of labor and facilitates construction and maintenance of the garden, keeps its original shapes, preventing the spread of the grass.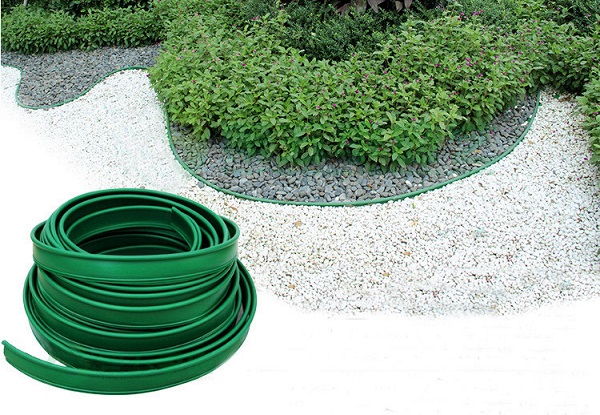 Reference:
PreviousRoot Resistant Layer for Green Roof System
NextLawn Edge Garden Landscape Edging
Related Products