Root Resistant Layer for Green Roof System
RB-1

50-150m/Roll

HDPE

Black

80tons/sqm

-40℃ to 90℃

Green Roof System

100g

Bundle

39259000



Product Details
Introduction about Root Barrier:
Root Barrier, the standard name is polyethylene geomembrane, mainly made from milky semi-translucent to opaque thermosplasitc resin material.
Polyethylene is high polymer, non-toxic, tasteless, non-odorous white particles, melting point is about 110℃ to 130℃, relative density is 0.918-0.965; impermeable membrane has good heat resistance and cold resistance with great chemical stability and high regidity and toughness, mechanical strength, protecting from cracking from the environmental stress.
As the increasing of density, the mechanical properties and the blocking performance increase, anti-heat and tensile strength is also higher, making it is ideal antisepsis material of acid, alkali and organic solvents.
Root Resistant Layer Characteristics:
Low permeability

Resistant to wide range of chemicals
High ultra violet resistance
Economical over large project areas
Available in tetured finish for increased friction
Lower puncture resistance than other membranes
High coefficient of linear thermal expansion
Root Barrier Packing: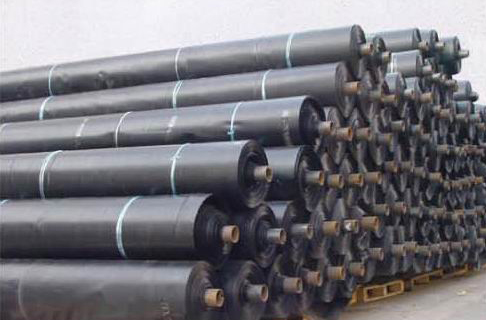 PreviousNon Woven Geotextile Fabric for Greening Construction
NextGrass Stone Separator Garden Border Root Resistant Edge
Related Products