Non Woven Geotextile Fabric for Greening Construction
GF-01

200sqm/Roll

Synthetic Fiber

Black

80tons/sqm

-40℃ to 90℃

Drainage plate, water drainage

50g/sqm, 150g/sqm, 300g/sqm

Bundle

5603939000



Product Details
Non Woven Geotextile Fabric for Greening Construction:

| | |
| --- | --- |
| Type | Non Woven Geotextiles |
| Material | Synthetic Fiber |
| Width | 4-6m |
| Length | 50-100m |
| Color | Black |
| Weight | 50g/sqm, 150g/sqm, 300g/sqm |
| Package | Roll |
| Quality | Different quality is available |
| Usage | Drainage plate, water drainage |
| Certificate | ISO9001:2008 |

Introduction about Non Woven Geotextile Fabric:
Non woven geotextile is called as geotextile too. It is made from the synthetic fiber. Geotextile is divided into woven geotextile and non woven geotextile.

Non Woven Fabric Characteristics: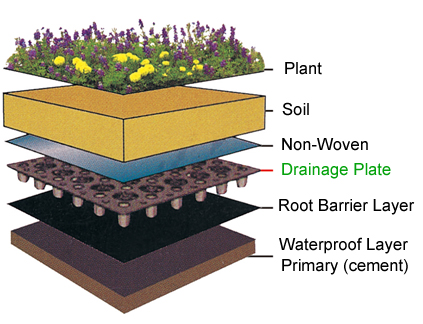 Outstanding Filtering
Isolation
Strengthening Protection
Tensile Strength
High Permeability
High Temperature Resistance
Frost Resistance
Ageing Resistance
Corrosion Resistance
Non Woven Geotextile Fabric Functions:
1. Isolation: Isolation of building materials(Such as solid and sand, sand and gravel, soil and concrete) with different physical properties, making two kinds of or more kinds of materials without losing and confounding as well as keeping the overall structure and function of materials, which strengthens the bearing ability of the constructed staff.
2. Filtering: When the water flow from fine soil layer into thick soil layer, using the good ventilation and permeability of geotextile to make water through and intercept the soil particles and fine sand, small stone etc. effectively, which maintains the stability of soil and water engineering.
3. Drainage: Geotextile is a great water-conductive materials, it can form drainage channels within the soil and discharge the superfluous liquid and gas in the soil.

Drainage Cell Geotextile Construction View: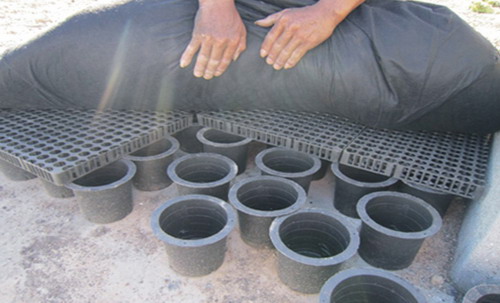 PreviousHDPE Material Recycled Plastic Lawn Edging
NextRoot Resistant Layer for Green Roof System
Related Products